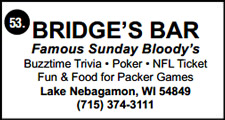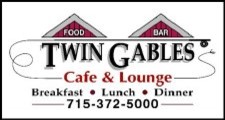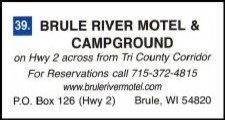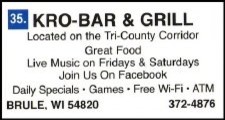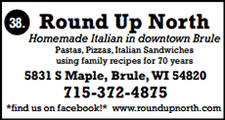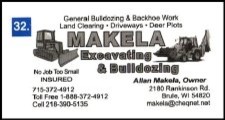 ---
Brule River Riders, NE Quadrant
All trails are closed except rail grade year round ATV trails.
At this time there is still snow on many areas so please refrain from rutting in warm weather or soft ground as all grooming operations have ceased.
Year round ATV trails such as 3 and 41 in southern Douglas County along with the portion of Trail 35 (Wild Rivers) portion in DOT right of way near Solon etc, will reopen as conditions permit. Conditions such as soft ground, snow melt, high fire danger etc will be taken into consideration before reopening those portions. These conditions are very weather dependent so there is no set date beyond the approximate opening sometime from early May to Memorial Day Weekend.
More definite closed areas are listed on the County Site linked below.
We had a great Winter. Thanks to all our volunteer drivers, workers and mechanics for all their efforts in making this a great winter.
---
Click here to view Douglas County's weekly trail conditions update!
The Brule River Riders Snowmobile Club is responsible for the following trails in the northeast Douglas County:
Trail 1 in the Brule State Forest from Trail 2 (Tri County Corridor) north five miles to the Brule River.
Trail 2 (Tri County Corridor) Brule to Superior.
Trail 2 B from Trail 2 to Barkers Island.
Trail 4 from Brule to Trail 41 (Warming Shelter)
Trail 6 thru Lake Nebagamon.
Trail 24 from Poplar to Trail 4.
Trails #27 and #27A in the Brule River State Forest, from Brule to Lake St. Croix near Solon Springs. Along with connectors to Bayfield County Trails 18 and B 24.
Trail 35 (Wild Rivers Trail)  from north trail head to Trail 4 East. (northern 18 miles)
Trail 235 between Trail 2 (Tri-County Corridor) and Trail 35 (Wild Rivers Trail).
Trail 635 between Lake Nebagamon and Lake Minnesuing. A non funded trail connecting the two lakes.
----------------
During Summer months we maintain the northern 18 miles of Trail 35 (Wild Rivers Trail) and most of the maintenance on Trail 2 (Tri County Corridor) from Brule to Superior.
The Brule River Riders Snowmobile club is the proud owner of 4 trail groomers.
2 -2000 New Holland Sur-Tracs, 1 - 2011 John Deere 6430 4WD tractor equipped with Soucy Tracks and 1 2017 John Deere 6130R 4WD tractor along with a variety of mowers and graders.